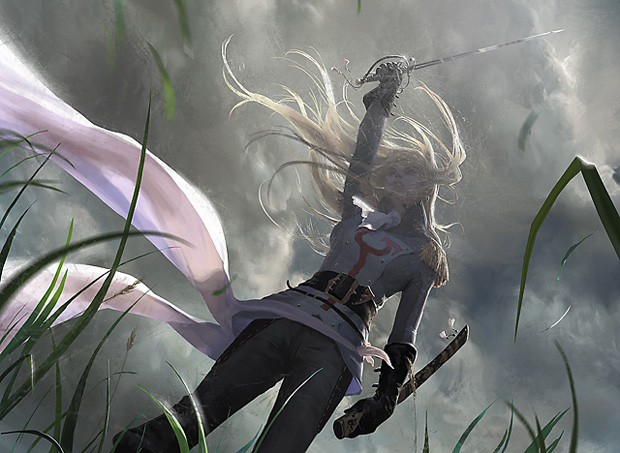 Skill Set Name:
Divine Sword Art
Elemental Property:
Divine/Light
Stat Specialization:
Offensive
Skill Set Information:
Through ancient training held at esteem within winged people, and through that she is able to harness the power of light into her sword, allowing her to cause devastating effects. The light feeling like getting burden but worse since there is no cauterizing effects closing up the wounds.
Quriks
As she strikes someone with her blade the wounds made by her is considered being marks, resonating to herself as she hears the lingering light within the wound. To get rid of such mark either heal the wound or break sight for 2 posts.
Skill Set Strengths:
Allowing to bend light into the attacks allows her to reach lengths a normal blade wouldn't do, as well as cause increased damage towards beings of darkness or the alike.
Skill Set Weakness:
The techniques has weaker effects towards being of light or similar. and even though it extends the range it will never reach long range, as it is after all merely a sword art.
F Rank:
D Rank:
C Rank:
B Rank:
A Rank:
S Rank:
SS Rank:
X Rank:
Y Rank:
Z Rank: