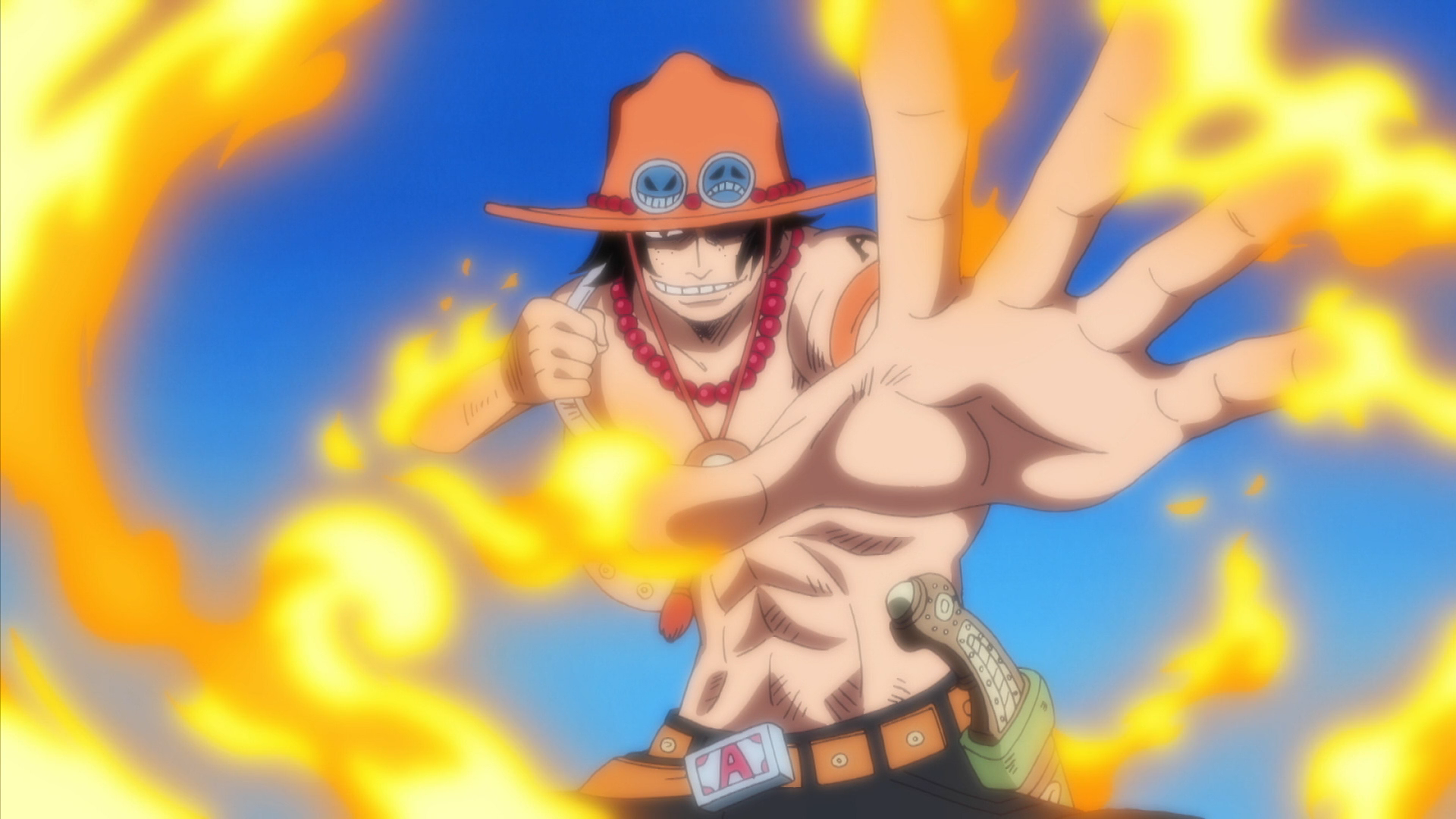 Skill Set Name:
Mera Mera No Mi
Elemental Property:
Fire
Stat Specialization:
Offensive/Utility Devil Fruit
Skill Set Information:
As all Logia's it turns the body of the user into said element, in this case the properties of Fire. It has been done by eating the Mera Mera Fruit which is a Devil fruit type Logia, it is said these fruits were once created by the devil, and the sea who hates the devil there for also hates these fruits. Which is why all fruit-users is powerless in sea water.
Quriks
- His Body becomes Fire, so physical attacks are nulified and passes through his incorporal body.
-He is able to turn into flames and move himself around as flames and manifest again allowing him to pass through spaces he normally wouldn't and move around in very unique ways.
-His Body being flames makes his body temperature very hot, not only giving him resistance to heat and fire, but also helps him stay warm in cold climates.
Skill Set Strengths:
Being made of flames allows him to be very versatile and explosive in combat, allowing for very unique movement as well as high impact attacks from generally nothing. He is also naturally doing fine in fire and wind might even empower him as fire lives of air.
Skill Set Weakness:
Being made of flames has him needing to constantly concentrate on not only burning thigns he touches though he over time has mastered that it also means that cold and generally most liquid attacks has greater effects on him, also seeing as fire needs air, so a vaccum would nullify his abilities pretty effectively.
Rank Technique Name:Technique Focus
(Attack, Defensive, Healing or Speed)
Technique's Duration
(For higher tiered letter techniques, please place your cooldown's here.)
Rank Technique Description:
(Here you should explain every mechanic of the attack. The damage caused, may it be bruising, breaking, degree of burn, and what role each stat plays in the equation if multiple stats are used.)
F Rank:
D Rank:
[spoiler="C Rank"]
C Rank Technique Name:Technique Focus
(Attack, Defensive, Healing or Speed)
Technique's Duration
(For higher tiered letter techniques, please place your cooldown's here.)
C Rank Technique Description:
(Here you should explain every mechanic of the attack. The damage caused, may it be bruising, breaking, degree of burn, and what role each stat plays in the equation if multiple stats are used.)
C Rank Technique Name:Technique Focus
(Attack, Defensive, Healing or Speed)
Technique's Duration
(For higher tiered letter techniques, please place your cooldown's here.)
C Rank Technique Description:
(Here you should explain every mechanic of the attack. The damage caused, may it be bruising, breaking, degree of burn, and what role each stat plays in the equation if multiple stats are used.)
C Rank Technique Name:Technique Focus
(Attack, Defensive, Healing or Speed)
Technique's Duration
(For higher tiered letter techniques, please place your cooldown's here.)
C Rank Technique Description:
(Here you should explain every mechanic of the attack. The damage caused, may it be bruising, breaking, degree of burn, and what role each stat plays in the equation if multiple stats are used.)
B Rank:
A Rank:
S Rank: