Full Name:
Lindis Olafsdóttir
Alias/Epithet:
Remembrance
Age:
17
Gender:
Female
Sexuality:
Pansexual
Origin:
Iceland
Affiliation:
Independent for now
Classifications:
+Main: Thinker
+Secondary: Trump
+Third: Changer
General Appearance: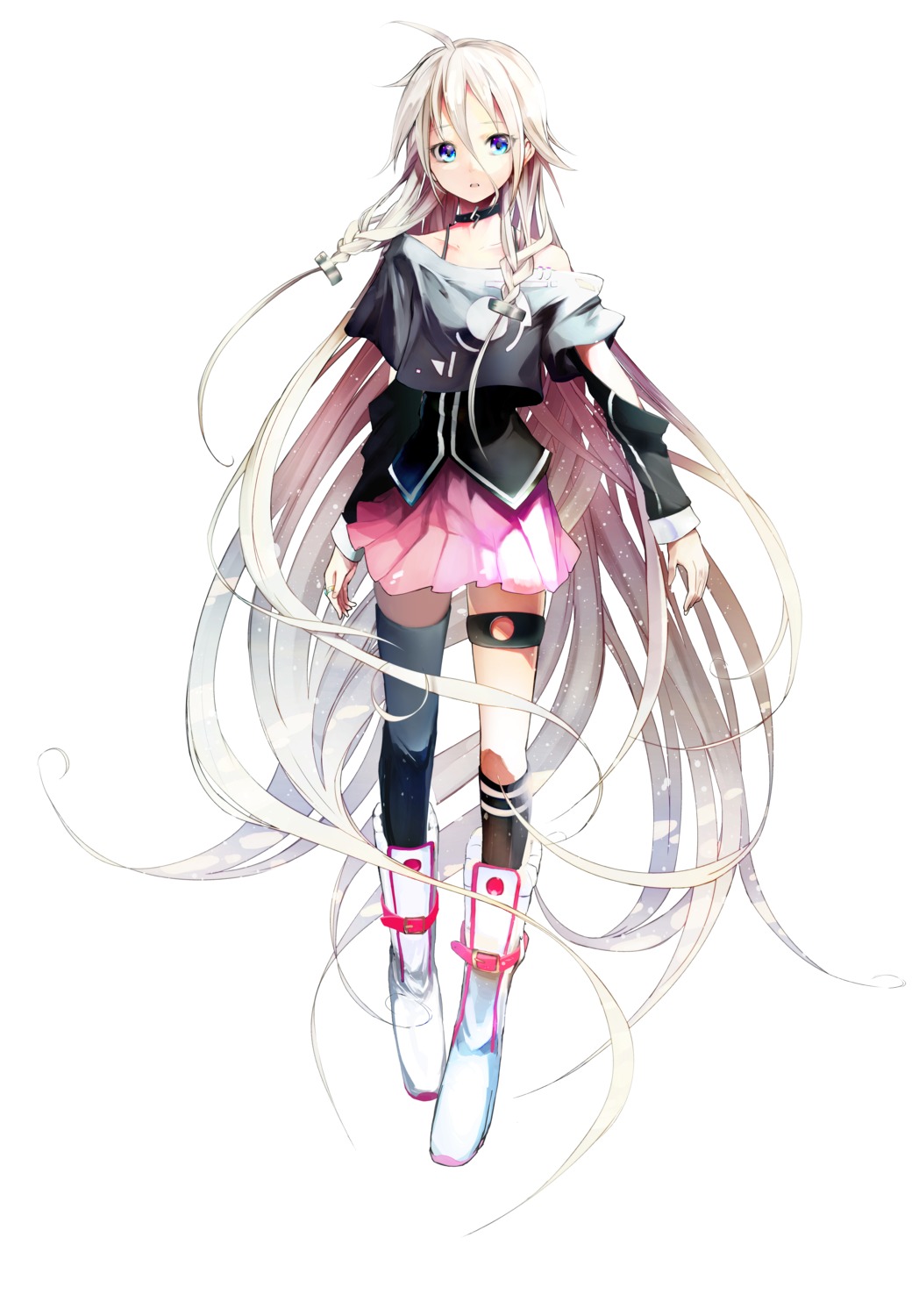 Lindis is a small girl of slim proportions. She's very short, and would be hard to notice if it weren't for her long, platinum white hair, which easily reaches down to her knees. She's also very slim due to her habit of not eating much. Her face is youthful and girly. Combined with her height, she is often mistaken for younger than her age.
As far as her clothes go, she usually wears a long sleeve shirt and pink skirt. Her long hair is in two braids on the sides, and let down in the back. She wears stylish white boots with long socks. Sometimes she wears sweaters on especially cold days, but she has basically built an immunity to the cold due to the weather in her homeland.
Hair Color:
Platinum
Eye Color:
Blue, changes due to power
Skin Tone:
Pale
Height:
5'4"
Weight:
100 lbs
Tattoo:
Nothing yet. She probably plans to get one sometime.
Personality:
Lindis is a confused teenager who happened to develop a superpower and has been trying to cope with it since she got it. As a child, she spent most of her time alone, lost in the books that were available to her. As she grew older, she read more and more and was drawn into worlds of fantasy and epic lore. When her power first manifested itself, she was thrown into a cyclone of emotions and uncertainty. Because of the nature of her power, she constantly had, and still had, existential crises. Outside, she's a very shy, reserved, and soft-spoken person who rarely interacts with people.
Inside, however, Lindis is a total nerd. She loves epic tales of battle and glory, reading old lore about such figures as Leonidas and William Wallace. She also heavily enjoys reading tales of fantasy and intrigue, often losing herself completely in such tales. She simply reads for hours on end, often times skipping dinner or pulling all-nighters because she was so lost in her books. On this side of her personality, Lindis is passionate, excited, and loves to talk about such topics.
Lindis has a host of mental disorders as a result of trying to cope with her unexpected powers. She has dealt with constant panic attacks, deep depression, and has Depersonalization Disorder. She doesn't have much motivation for anything outside of reading, and doesn't have much of an appetite. As a result of trying to sort out her own memories and those of her past lives, she has often become dissociated and lost track of her memories or who she is for short periods of time.
Since manifesting her powers, Lindis has had strange visions in her dreams, which are vivid and usually symbolic, though they seem to have no bearing on the real world.
Personality Quirks:
Lindis spaces out way too often, becoming completely lost in thought.
Likes:
- History: Lindis was always fond of learning about History, particularly about old literature and epic tales.
- Reading: Lindis loves reading books, especially fantasy or historical fiction where she can lose herself in worlds of epic battle and political intrigue.
- The Internet: Lindis spends quite a bit of time on the internet, reading and chatting with other people across the world. As a result, she has learned quite a bit of English that she picked up from the internet, as well as from various books.
- Animals: Lindis loves all animals, especially fluffy ones.
Dislikes:
- Lies: Lindis HATES lies. They only keep her and other people away from truth. Even though she hates lies, she still creates some of her own in order to stay within her normal life.
- Crowds: Lindis doesn't like being in public purely because she hates crowds.
- Bullies: Lindis despises those who put down others. She has a story from back in elementary school when she beat the shit out of a bully for ruining the book she was reading. Good times.
Motivations:
- The Truth: Lindis is motivated by one thing and one thing only: The Truth. She wants to know why the world exists, what her place in it is, who she truly is, and how she can fulfill her purpose in life. Until finding the universal truth, she will never rest.
Fears:
- Forgetting: Because of her power, Lindis is constantly afraid that she'll forget which memories are hers and which ones aren't, and forget who she is.
- Losing things: Lindis is horrified by the thought of losing things, whether it's memories, important objects, or people.
- Strangers: Because of past experiences with strange people, Lindis is scared of strangers, and will stutter, fidget, and mumble in their presence.
Home Town:
Reykjavík
Character History:
(Optional)
Face Claim:
Ia (Vocaloid)
Voice Claim:
Cinder Fall - RWBY (Very iffy)